Joan B. Jackson Michigan Excellence in Service Series Memorial Scholarship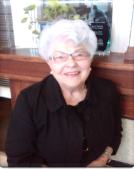 Just as Joan Jackson mentored women in her life, the Michigan Excellence in Public Service Series wants to continue mentoring Republican women in her memory through the Joan Jackson Scholarship.
As a co-founder of MEPSS, we honor Joan and remembered for her many years of service to women and men, Republican officials and candidates, campaigns and issues on all levels of government. She was a staunch advocate for good government, strong leadership, and campaign strategy training and success with winning elections on the local level. MEPSS embodies everything Joan Jackson lived.
Joan took pride in starting as a "block worker" and then rising to the elected position of Precinct Committeeman in 1962. Her political efforts began with the Goldwater campaign in 1964. Developing her political leadership, in 1971 she was elected First Vice Chairman of the Republican Party of Wisconsin in a contested race. She joined the National Federation of Republican Women's Board and Executive Committee while serving as President of the Wisconsin Federation of Republican Women.
During campaign seasons, you heard Joan and her late husband, Lowell, say "Politics is the only game in town for adults" and "all you need is one more vote that your opponent to win!" Joan taught many of us it is very important that "first you win the argument, then you win the vote" as coined by Prime Minister Margaret Thatcher.
Professionally, Joan worked in the executive and legislative branches of government, both at the state and federal level – as Administrative Secretary for State Assemblyman Tommy Thompson (Assistant Minority Leader – later Governor); Special Assistant to Wisconsin State Superintendent of Public Instruction; Reagan appointment as Regional Representative for the U.S. Secretary of Transportation in Region V including the states of Minnesota, Wisconsin, Illinois, Indiana, Michigan, and Ohio; and concluding her career as a Legislative Assistant to a Member of Congress before retiring to Leelanau County in 1995.
In retirement, she enjoyed her English Cocker Spaniels and photography. She was wooed back into politics coming to the aid of her neighbor's property rights battle. Joan was a founder and past president of the Republican Women of Leelanau County; completed her 4th District chairmanship of the Michigan Republican Party in 2010. Joan also served as chair of the Leelanau County Board of Canvassers and was a member of former House Speaker Newt Gingrich's American Solutions steering committee.


We invite you to support the Joan B. Jackson Michigan Excellence in Public Service Series Memorial Scholarship by making a financial donation. Checks can be made out to MEPSS, with scholarship in the memo line, and mailed to MEPSS, 2290 Knotwood, Holt, MI 48842. Or, if you prefer to donate via your credit card, you can make an online donation at this secure link https://secure.anedot.com/mi-excellence-in-public-service-series-mepss/joanjacksonscholarshipfund.